When we last featured KaTT, the main things we highlighted about this young talent were his impressive sound design and his narrative approach to music. That's why it's so exciting to see that KaTT is officially creating and directing his own collective, six impala. We will now not only see KaTT's narrative approach as an artist, but now we will also see this approach accentuated by the perspectives of multiple artists. The first opus released by the collective, 'the beast i worship', is proof that this approach is going to help this collective stand out.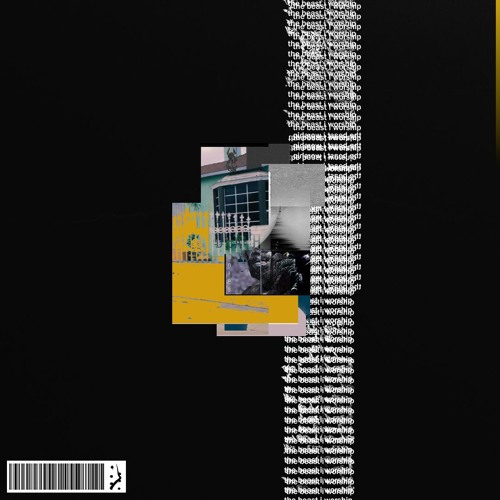 'the beast i worship' is a 5 section opus, bringing together artists KaTT, Script, Underscores, TSUKII, and Shivan, using vocals from various Death Grips songs. Katt kicks off the song, setting the tone of the whole track through his eery intro before shifting into an impressive display of experimental sound design. This paves the way for Script's bass heavy section. The main draw here is Script's impressive navigation of the irregular rhythm of the Death Grips vocals to create a full and heavy drop without the track feeling clogged.
The transitions in this opus work flawlessly to make the track one continuous body of work.
Underscores then gets into the mix, contrasting the preceding tracks with a piano ballad section. Especially in the context of the Death Grips vocals accompanying the soft melodies, this section seems to highlight a nuanced level of art underneath the chaos of all the bass heavy sections of the song. As if to synthesize these previous concepts, TSUKII comes in with the next section, increasing both the rhythmic order and the harmonic chaos of the track. You lose yourself in the Death Grips vocals, but find yourself in the bouncy 808's underneath. This paradigm is exacerbated in Shivan's final section, where a 4-on-the-floor Moombahton drum pattern, topped by a crazy mash of high frequency synths and, of course, Death Grips.
The most impressive feature of this opus is its seamless structure as one body of works rather than a collection of multiple works. Each section augments each other with intent, providing a KaTT style narrative body that is artistically compelling. This opus is able to accomplish pairing completely mental bass drops with full blown piano solos, and does so without breaking character at all. It is these types of immersive experience that are our sources of excitement for the future of this collective.
You can stream and download FOR FREE here:
Follow six impala on Social Media