A little over a month ago, Getter revealed on Twitter rant that he was stepping away from EDM. That Twitter rant can be mostly summarized in one tweet:
i'm leaving.
ill make my way to the next one. i'm not done w music. its my life
i've just never been so happy and depressed at the same time

— get (@GetterOfficial) May 8, 2017
Since then, we have seen little of Getter other than a remix for a fellow meme personality Pink Guy. Shortly before those tweets, Getter had begun releasing tracks under his Rap alter ego, TERROR REID. With no significant follow up within the last month, we were left to assume that Getter meant that he would be pursuing this area of his music career.
These assumptions are all but verified with the release of 'FUCK EVERYBODY'.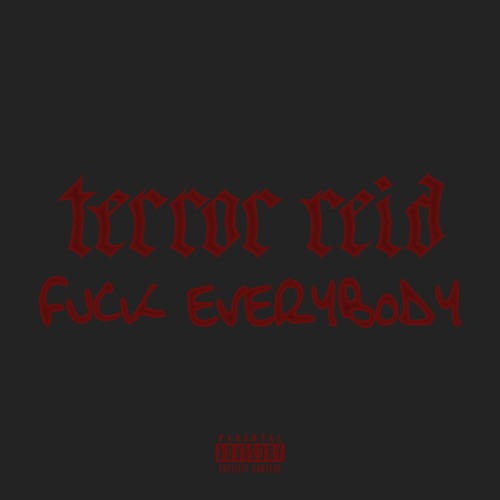 While sticking with the general theme of his Twitter rant right from the title, TERROR REID absolutely slays this track, from the production to the lyricism. 'FUCK EVERYBODY' goes back to the success of TERROR REID's old school G-Rap instrumental and flow style. The beat takes everything we love about G-Rap, and enhances it with TERROR REID's well established clean production skills. TERROR REIDthen lyrically impresses with a well executed irregular flow and a wild rhyme scheme, especially in the second verse. Getter may be known for his laid back and joking personality, but TERROR REID makes it clear that he plays no games.
When Getter said that he was not done with music, he meant it. And this TERROR REID release shows that he has a whole lot more to give back to music even outside of EDM. In dropping the '(Prod. by Getter)' tag line in this production, Getter seems to be fully immersing himself into the TERROR REID persona. And with this track, he proves that we should all be getting on board with it. Don't worry though, we still have one more run with Getter in his album coming on the way, so there's still time before we have to say our goodbyes.
You can stream the track here:
Follow TERROR REID on Social Media