Not every song lends itself to being remixed. Some songs have such a classic and unique vibe and leave such a longstanding mark that it's hard to change them up without detracting from the experience. Especially outside of the world of EDM, it's hard to win over an audience with a remix when the original is incredible. This is the case when it comes to Estelle's track 'American Boy', featuring Kanye West. 'American Boy' was an instant classic, groovy and full of energy. From Estelle's gorgeous vocals to the raw funky energy of the production, it's a track that's perfect for both chilling and partying. It can even hold up in a modern playlist almost 8 years later.
VALENTINE, Sophie Meiers, and Rob Araujo set after a very ambitious course in choosing not only to remix such a classic track, but to completely rework it. In order to successfully remix such a track, they would have to bring every element that made the original a classic, while at the same time not wasting a single second of the song making it unique and powerful enough to warrant its existence next to the original.
VALENTINE, Sophie, and Rob execute this cover flawlessly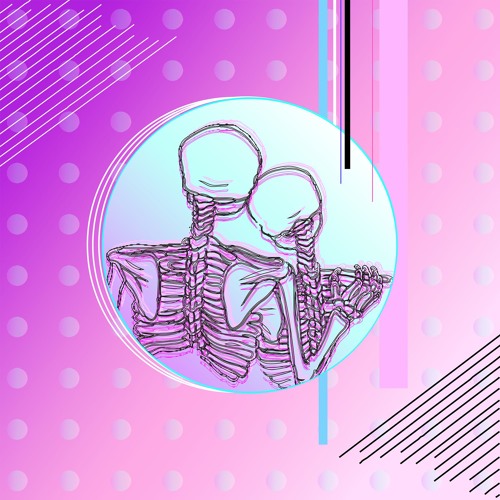 Valentine and Rob Araujo's take on the production shows a fundamental understanding of the power of the original while simultaneously offering an entirely new experience. They groove they bring to the track is arguably even groovier than the original. The muted bassy energy permeates the entire track, creating a spacier dynamic in track. This allows the cover to create a vivid atmosphere unpresent in the original without sacrficing any of its energy. A large part of this success comes from the active use melodic use of the bass synth in the drop. The deep bass synth serves as the feature instrument, sliding between low and high frequencies to create a liquid smooth. Where VALENTINE's higher frequency synths are usually the highlight of his tracks, here they take a backseat serving as perfect accents to the song floating above the bass and clean drum-work. Rob makes sure to keep the groove going strong throughout the entire song with his various keys and chord additions that keep every moment of the track fresh. On top of this, Sophie Meiers does Estelles vocals every bit of justice it deserves. She completely respects the original vocal style, making it just a bit airier to match the more subtle tone of this cover, and executing it perfectly.
With the added benefit of coming 8 years after the original, this cover will make you not simply remember the feeling you had when 'American Boy' first came out, but re-live it through a modern context and mastering quality. My only hope is that these artists don't get too cocky off of this exceptionally impressive rework and attempt to cover DAMN. next.
You can download this track FOR FREE here:
Follow VALENTINE on Social Media
Facebook  |  Twitter  |  Soundcloud
Follow Sophie Meiers on Social Media
Facebook  |  Twitter  |  Soundcloud
Follow Rob Araujo on Social Media