Meet Cameron Kush, a.k.a. Slimez.
While this up-and-coming act is a new name, he's certainly been making his presence felt in the music industry since way before Slimez. Starting off as a singer-songwriter inspired by acts like Radiohead, Kush quickly became immersed in the world of EDM while studying Music Production at the Clive Davis Institute of Recorded Music at NYU.
This immersion came through his experience with the nightlife scene of New York, and created a Basshead with new direction. After that, Cameron became a resident DJ at Slake, the sister-nightclub of Webster Hall. He's also played alongside major acts like Feed Me, What So Not, Xilent, Herobust, and many more.
It was this lifelong journey through music that led to Cameron's creation of Slimez.
Opening for 12th Planet, Jayceeoh, RIOT & Pixel Terror at SPACE YACHT last Tuesday was legendary. Thank you to every single member of The Goo Crew who made it out early for my set. You guys make this all possible, and I seriously have so much ? for each and every one of you! Until next time friends ✌️TRACK ID: Slimez – Hollow Tip (Coming soon via Trapstyle.com) Video by Ross Isaac Sugarman

Posted by Slimez on Monday, June 12, 2017
While the journey is certainly impressive and important, what really matters when it comes to any producer is the music, and Slimez does not disappoint even slightly. In the short five months of the Slimez project, Cameron has moved from being two cuts above even the best newcomer producers to putting out tracks that rival the sound design of the industry's best. From Future Bass to Trap to Dubstep and Riddim, Slimez has been able to leave his mark by creating tracks packed with his vibrant, full, and unique sound design.
All of these qualities are on full display in the release of this massive new track, 'Hollow Tip'.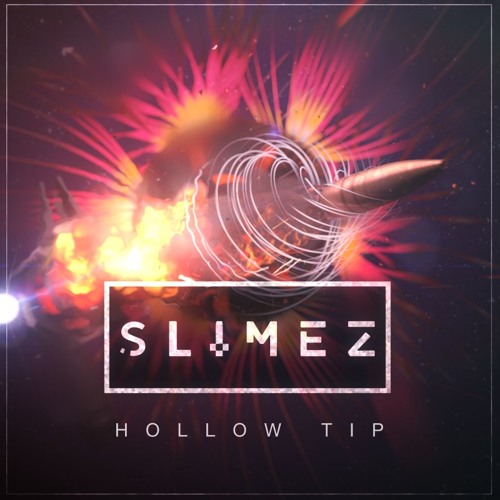 'Hollow Tip' is a riddim banger that hits hard with its incredibly clean production and effective sound design. The song's intro sets up tension by creating an eery atmosphere, while not hiding any of the intensity that you're about to experience through its pre-drop kick-snare combo. Even knowing that an intense drop is coming will not prepare you for the power of its sound design. Slimez is aware of this, not adding any drums for the first bar of the drop. This synth-bass pair stand powerfully on its own two feet. The incredibly low frequency bass matched with the incredibly high frequency main wobble synth creates the titular hollow sound within the mix, where you feel yourself right in the middle. When the drums kick back in, this immersive hollowness allows you to lose yourself in the riddim essence of the track. The second drop uses the same synths, doubling down on the frequency of the notes and creating any even wilder experience than the first drop.
As with many of Slimez releases, true to how his EDM roots formed, this track is made with the live experience in mind. You can hear the impressive sound design, but it was created to be felt. If you live in the LA area, you still have the opportunity to be one of the first to experience this power in its full glory by heading to Slimez show for Revolt LA. You can get tickets here.
We are excited to watch Slimez inevitable development and blossoming. This track just further proves that he has the makings of one of the greats.
You can hear the full track here:
Follow Slimez on Social Media
Facebook  |  Twitter  |  Website  |  Soundcloud